I wrote earlier this week about the must-read YA novel, Kepler's Dream, which was officially published yesterday. I'm thrilled to report that the book is already racking up stellar reviews. In this coming Sunday's New York Times "Book Review" the discerning Dani Shapiro--herself a wonderful writer--calls the book  "delightful" and "marvelous" and  "full of smart, subversive commentary on the numbing effects of contemporary youth culture." She adds:
But in the end it is Ella's voice--utterly captivating, idiosyncratic, rich and memorable--that ties all the pieces together in, yes, a kind of dream logic, making this not only an entertaining book but an absorbing and artful one.
From Library Journal:
Ella's divorced mother has leukemia and her father is busy guiding trips for his fly-fishing-trip business so the 11-year-old is sent to stay with her grandmother. Neither of her parents gets along well with her father's mother, and Ella hasn't ever met her. She joins eccentric Violet Von Stern at her adobe home and names it The House of Mud. Under the brilliant Albuquerque's night sky, she wishes on stars for her mom's recovery. Her grandmother sternly corrects and lectures her, but Ella's stay is full of interesting surprises. One of grandma's books, Kepler's Dream, has been stolen from her extensive library, and it's worth thousands of dollars. Ella puts her detective skills to work to find the missing book while discovering the importance of family. Bell has created a fascinating cast of eclectic characters who are sure to capture and retain readers' attention. Smart and thoughtful, the story sparkles like Kepler's favorite stars in Bell's debut offering for children.–Helen Foster James, University of California at San Diego
And Booklist:
While her mother is in treatment for leukemia, 11-year-old Ella goes to spend the summer with the grandmother she has never known. She is initially intimidated by the formidable relative she calls the GM (for grandmother or, alternately, general major). Despite worries about her mother, Ella falls into the rhythm of life in Albuquerque, befriends a few people, and begins to uncover family secrets. When the theft of a rare book, Kepler's Dream, upsets her grandmother, Ella and a friend attempt to find it and unmask the thief. However, the mystery always takes a backseat to the revelation of characters and relationships in past and present. Punctuated by the occasional letter to her mother, Ella's narration is fresh, distinctive, and full of dry humor. After she discovers that her grandmother is a stickler for correct word usage, Ella privately refers to the GM's home as the GGCF (Good Grammar Correctional Facility). One of the pleasures of the novel is Ella's gradual realization of what she has in common with her initially aloof grandmother. Two strong individuals under stress, they come across as fully rounded characters, and even the minor players here are distinctive, credible, and memorable. An impressive debut for Bell. — Carolyn Phelan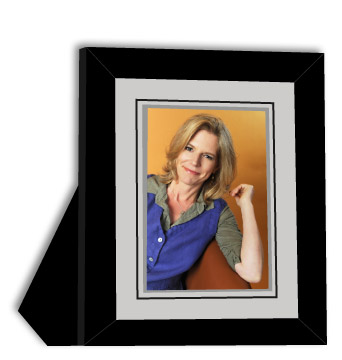 Congratulations, Juliet Bell!
I feel so passionately about this book. I so want to get it out there. Rare is the book for middle graders these days that is beautifully written; has a very real girl at its heart; and has a well-plotted, age-appropriate, gore-free story!
http://www.youtube.com/watch?v=QfD6CLGmwfM